 The total motivation platform
It is hard to keep employees engaged and motivated to perform. Management and distribution of rewards take a lot of time and effort. STORM Ace empowers employees to choose their own rewards and to give and receive recognition through an easily managed online platform.
MOTIVATING INSIDE OUT
INTRINSIC MOTIVATION

Employee performance is driven not only by physical incentives but also by internal rewards. The STORM Ace experience is designed to challenge, to spark curiosity, to give control, to encourage cooperation and competition, and to showcase recognition. Increase your employees' inner drive to excel.
EXTRINSIC MOTIVATION
To signal a job well done, STORM Ace allows you to reward your top performers with incentive points they can use to select rewards that are truly rewarding. The experience of having their competence validated until the choosing of their rewards extends their feeling of recognition. Administer the right rewards well, and motivate high performance and creativity.
VALUE FOR EMPLOYERS
CREATE A SUPPORTIVE CULTURE
Create a culture of motivation where employees see their progress in company- and department-wide incentive programs. Everyone plays differently when they are keeping score.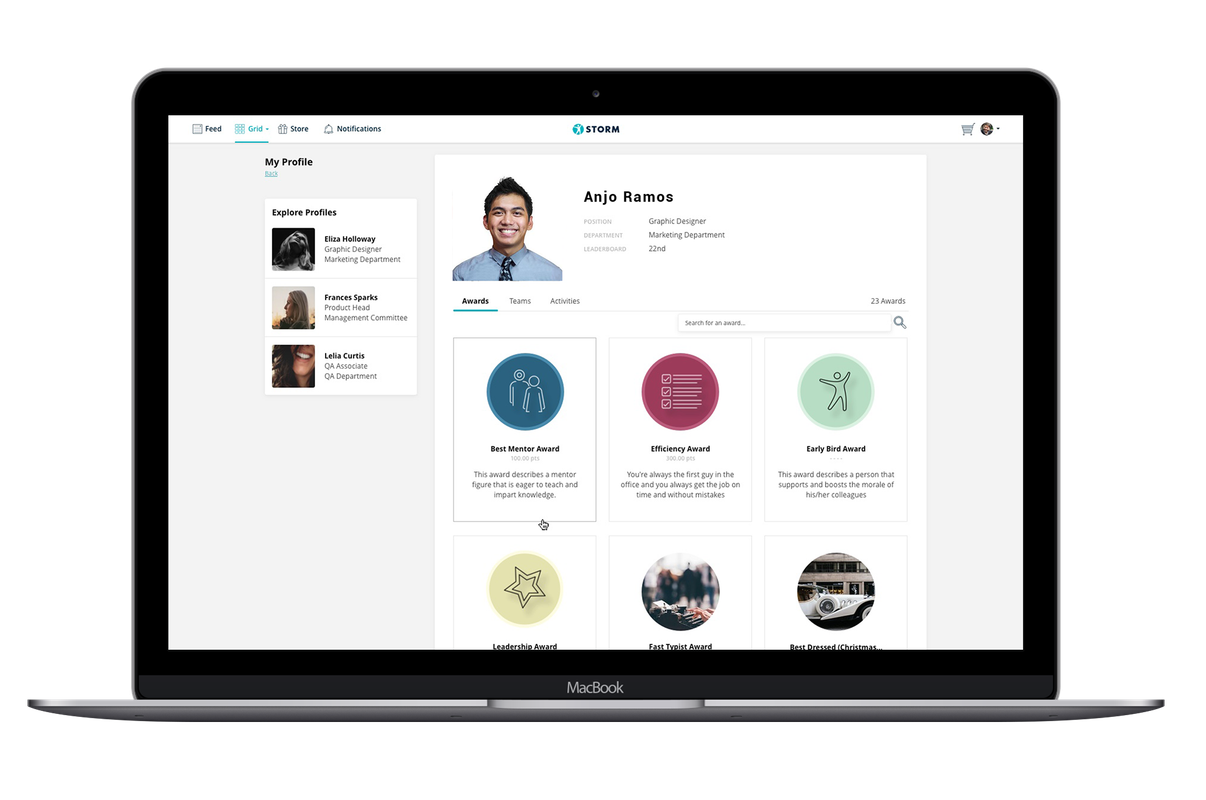 DEVELOP TALENT IN AN ALL-IN-ONE DASHBOARD
People managers can organize and oversee incentive programs running simultaneously. Easily reward performers. Easily boost performance.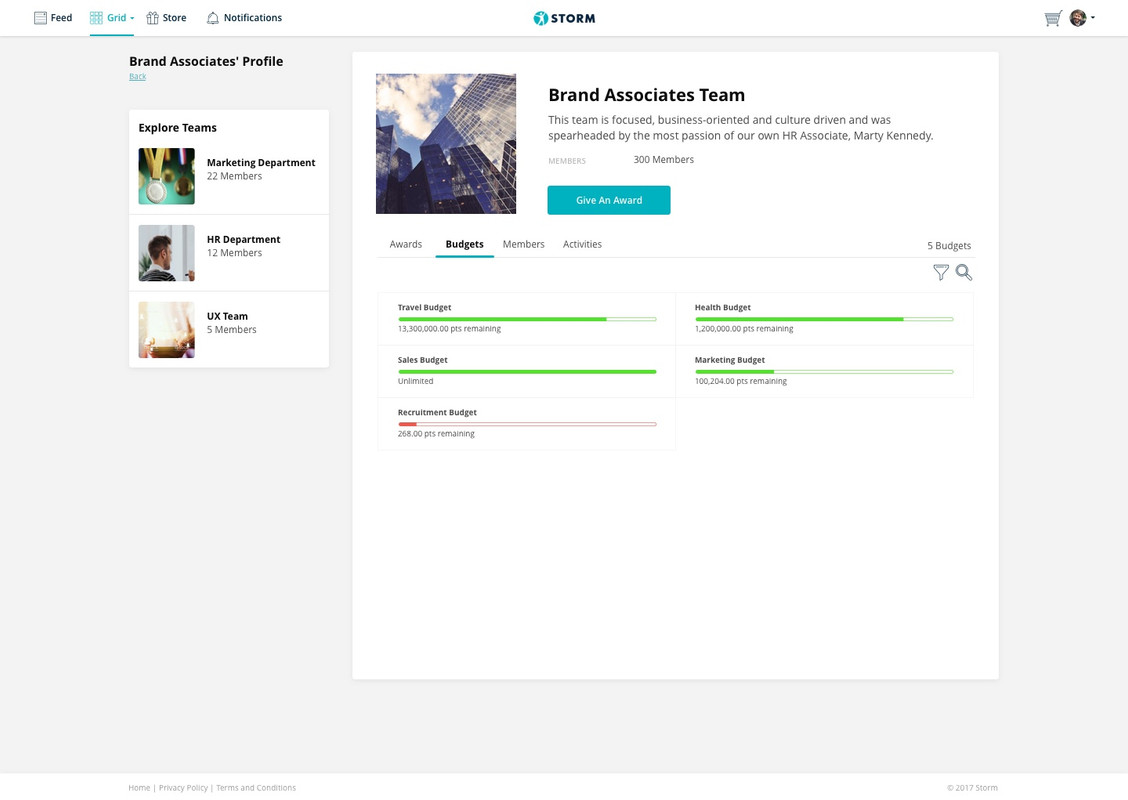 DOWNLOAD REPORTS FOR DATA-DRIVEN DECISION MAKING
Generate reports through the admin dashboard and measure the impact of your employee performance programs. Track to identify the programs that produce the best results.
VALUE FOR EMPLOYEES
CHOOSE THE REWARDS
THEY WANT
Our robust marketplace gives employees plenty of options, so they can choose how they are rewarded. Using points awarded to them for performance, they can purchase various goods and services that make rewards really rewarding.
SHOW OFF ACHIEVEMENTS
THROUGH PROFILE BADGES

Give employees the chance to feel more recognized by managers and peers. Each employee will have a profile where the awards they earned are displayed. They can show colleagues just how much they've aced their performance targets.
OUR CLIENTS

Be part of this growing network of companies who make employee lives better.